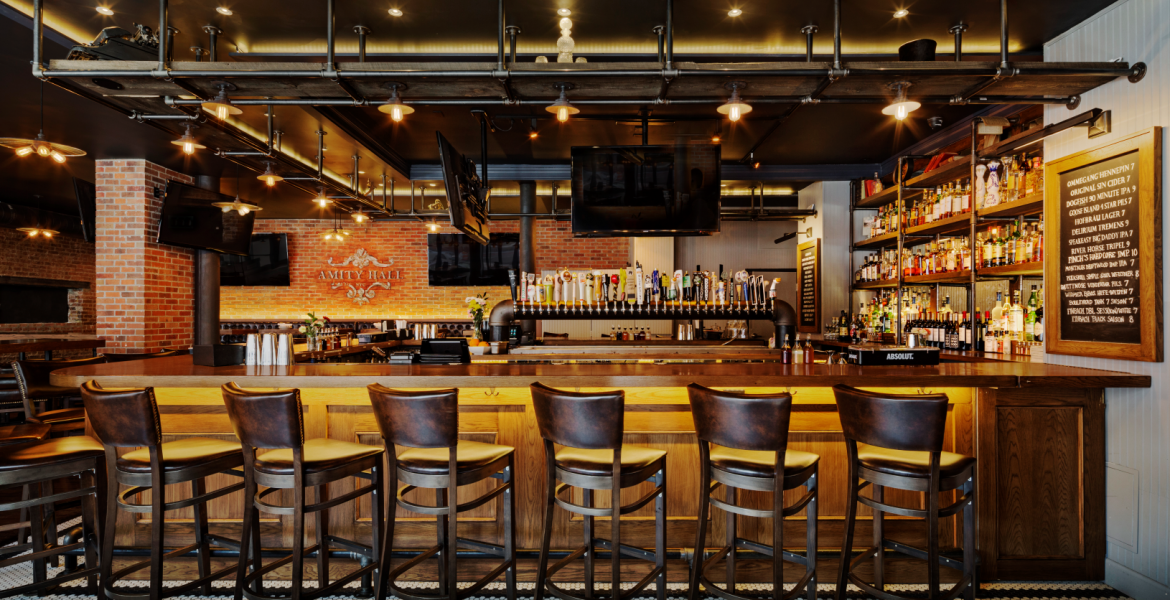 Upper Westside Craft Beer and Gastropub
---
hospitality
Ever wander into an old, neighborhood pub for a drink and say, "Wow! This place really needs a makeover!"?
It happens to us all the time.
Not that we're always wandering around for a drink, that is. But we are always thinking about renovating something!
This particular beer and burger joint needed more than just a new paint job, cheaper drink specials, and better buffalo wings. It required an entirely new vision altogether; so the owner's Contractor brought us in to provide conceptual design ideas, even before the lease was signed.
From there we quickly moved on to more strategic planning with Design Development, Community Board and Permit drawings. Demolition and Construction Documents, millwork, lighting and finish specifications followed; and then during construction, we provided additional design guidance, drawings, details and support as needed. Working with the GC as an integrated design-build team expedited project delivery, minimized cost-overruns and change orders, and mitigated construction delays.
At 2,300 square feet, the much brighter, open beer hall concept features several seating arrangements for different-sized gatherings including a large U-shaped bar on one side of the space, and a more traditional, linear bar on the other. Accents and accessories include recessed cove lighting at crown mouldings, banquettes and liquor displays; industrial era-themed pendant fixtures and wall sconces; and suspended shelving custom fabricated from reclaimed wood and pipe-fittings. Now, the lively, energy-filled bar has become an area favorite among college students, families, office-workers and sports fans alike, fueling profits for the owners and further growth of the neighborhood.
We'll drink to that!
Project Team: Richard Lucas; Tuan Nguyen
Contractor: KCC Design+Build
Tile: C to C Tile
Lighting: Restoration Hardware
error:
© Daedalus Workshop LLC (unless otherwise noted)