About Us
---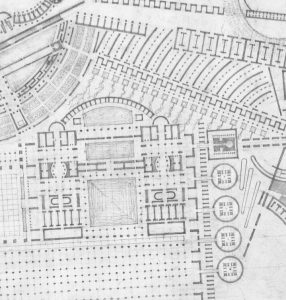 Inspired by the creativity and inventiveness of the Architect and craftsman from Greek mythology, Daedalus Workshop is a design/build collaborative involved in a wide variety of architectural and interior design projects, fabrications and installations.
With a hands-on approach, strengthened by our experience in construction and concern for budget and schedule, we consider the process of design and the act of making to be an ongoing, collaborative investigation. We see Architecture as an Art that should involve painting and literature as much as the laws of physics and building codes. We believe it should bear the influence of theater, dance, graphic design, textiles, music and film as well as the developer, engineer and contractor.
Adhering to this philosophy not only complements and advances our built work, but also compels us to engage other projects that are more experimental in nature. Whether it is designing stage sets for a dance company, composing a visual essay on Rome, or planning a series of theoretical houses, these types of projects, although outside the expected bounds of an architectural practice, provide the opportunity to explore new means of defining space and transcend the traditional role of the architect and builder.
To Daedalus, design was about invention; it was about the desire to create something new that responds to a problem or solves a need without necessarily conforming to convention. Our work is based on those principles, and the belief that any work of Art, to be meaningful and relevant, must question, provoke and inspire.
---
Richard Lucas
---
Founder and Principal
Richard received a Bachelor of Science in Architecture from The Ohio State University and a Master of Architecture from Syracuse University. He participated in the International Studies Programs at both institutions, first traveling throughout England as part of an Ohio State program based in Oxford University, and then in Italy as part of the Syracuse program in Florence. As a Graduate student he was a Teaching Assistant in Design, receiving several scholarships, a grant to study the Villas of the Roman Compagna, and an Outstanding Thesis Award for his design of an addition to Hadrian's Villa outside Rome. In Graduate School he worked three consecutive Summers for the New York City firm of Gwathmey Siegel and Associates where, upon graduating, he was hired full-time and worked on a variety of corporate, institutional, and high-end residential projects. While at Gwathmey Siegel he received the Paris Prize from the Van Alen Institute enabling him to travel through Egypt, India, Bangladesh, Turkey and Greece.After returning to the U.S., Richard continued his professional experience at other firms in New York working on several residential, institutional and commercial projects in the U.S., a high-rise complex in Indonesia, and up-scale restaurants and hospitality projects on the East Coast, Las Vegas, Phoenix and the Middle East. Many of these projects have been featured in a variety of monographs and professional publications, while his own work has appeared in venues ranging from coffee shops, faculty exhibits, cable television shows, anthologies and literary journals.
Throughout all this work, his background in design, exposure to the construction industry, and knowledge of building practices and fabrication methods were greatly expanded. Applying a desire to test this knowledge and understand its relevance, he officially formed Daedalus Workshop in 2007. Implementing his experience and deeply engaged with every project, Richard continues to explore design and construction as a process of investigation and collaboration between a variety of artists, craftsman and builders.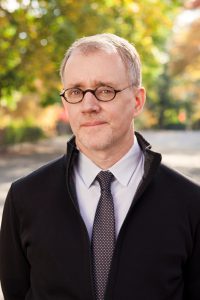 error:
© Daedalus Workshop LLC (unless otherwise noted)