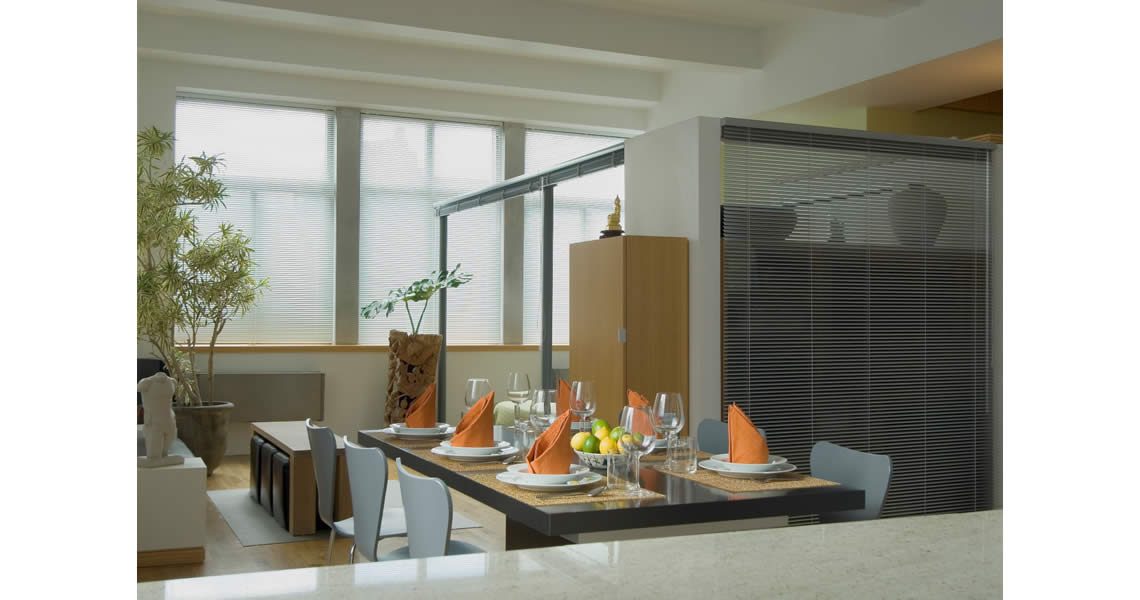 Turtle Bay Loft Conversion
---
residential
Located on the 20th floor of a former printing facility, this 1000 square foot, 2 bedroom apartment was converted into a 1 bedroom mini-loft with a 32' long library hall, enlarged bathroom, an open kitchen and an elevated office/work space. Interior walls were held to a height of 7'-4", essentially creating one large room to emphasize the 12' ceilings and expanse of 10' high windows.
An assembly of columns, beams, partitions and millwork supports aluminum blinds that can be adjusted to define smaller areas without diminishing the apartment's overall volume. Storage is concealed above the bathroom ceiling, below the elevated office, and through a combination of custom cabinetry and adapted, store-bought pieces.
The enlarged bathroom, with a floor-to-ceiling, sandblasted glass panel and oversized walk-in shower, features limestone flooring and full height ceramic tiles, while elsewhere, industrial materials such as aluminum, exposed steel and stripped metal are complimented by oak flooring and cabinetry, granite countertops, a rock garden and furnishings in accent colors of orange and green.
Turtle Bay Loft Conversion featured on HGTV's Small Space Big Style.
error:
© Daedalus Workshop LLC (unless otherwise noted)