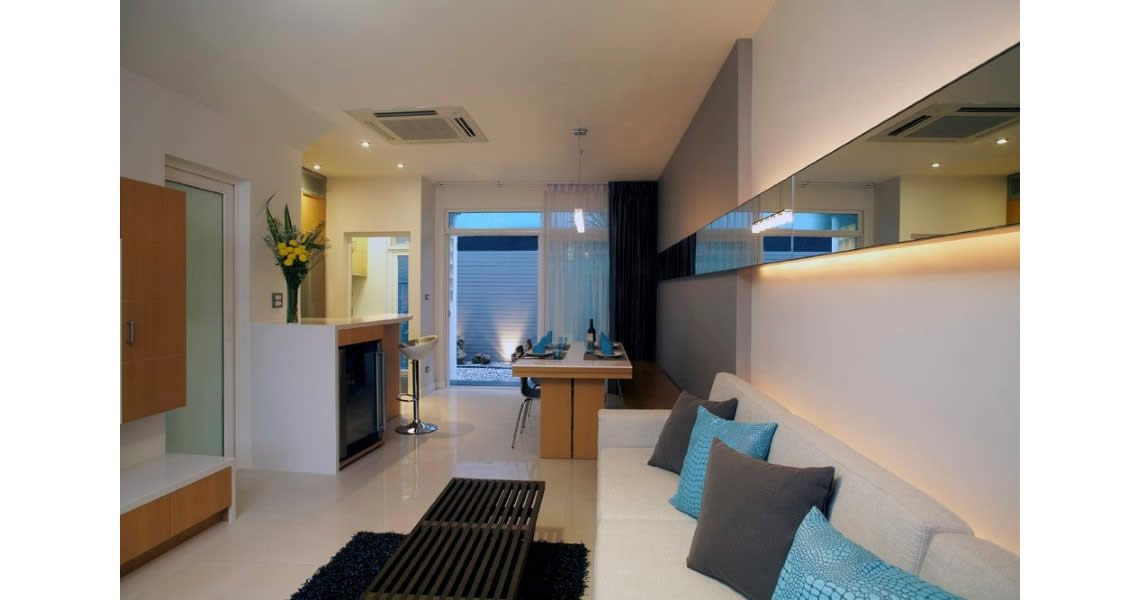 Bangkok Townhouse II
---
residential
Designed for a young, Thai entrepreneur, this renovation is just steps away from our first project in Bangkok.
Although the footprint and original, unfinished interior of each Townhouse was the same, the client for this renovation requested additional programmatic requirements and a more youthful, spirited concept and materials palette.
We proposed a handful of fixture upgrades, a few alterations to the walls and several custom-designed storage and furniture components to create a bold, progressive-looking home featuring modern lines punctuated by confident colors and natural materials with metal accents and subtle, Asian motifs.
Project team: Richard Lucas, Lydia Kiehborth
error:
© Daedalus Workshop LLC (unless otherwise noted)