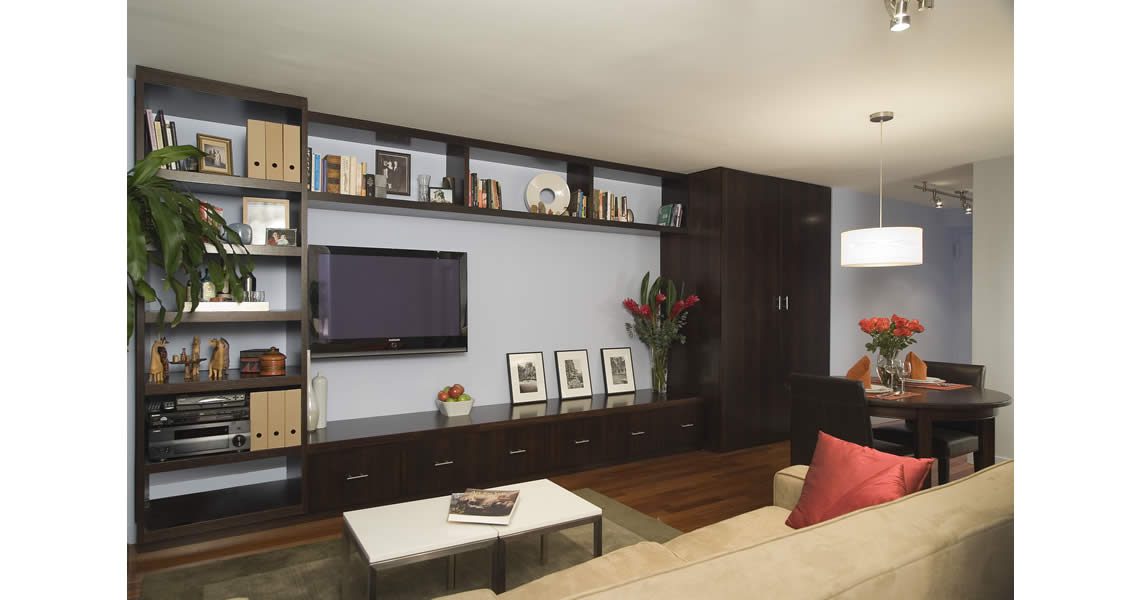 14th Street Studio
---
residential
Renovated for an owner who cooks and entertains regularly, this 500 square foot studio apartment features a large, open kitchen designed with gourmet appliances, a center island and pre-fabricated cabinets providing an abundance of storage and counter space.
Only a single partition was built to separate the kitchen and sleeping area, leaving one of the perimeter walls untouched, another one filled with a custom-built, 14' long cabinet, and the entire wall of windows exposed. Lighting, furniture and millwork loosely define specific areas within the space, while similar materials, finishes and hardware combined with the uninterrupted perimeter walls, sliding panels and floor to ceiling cabinets and doors unify the overall design and effectively expand the apartment's proportions.
In addition to being the architectural designer, Daedalus Workshop also managed construction, working directly with all of the trades throughout the renovation.
error:
© Daedalus Workshop LLC (unless otherwise noted)